We love collaborating! Contact us to find out more about brand partnership opportunities.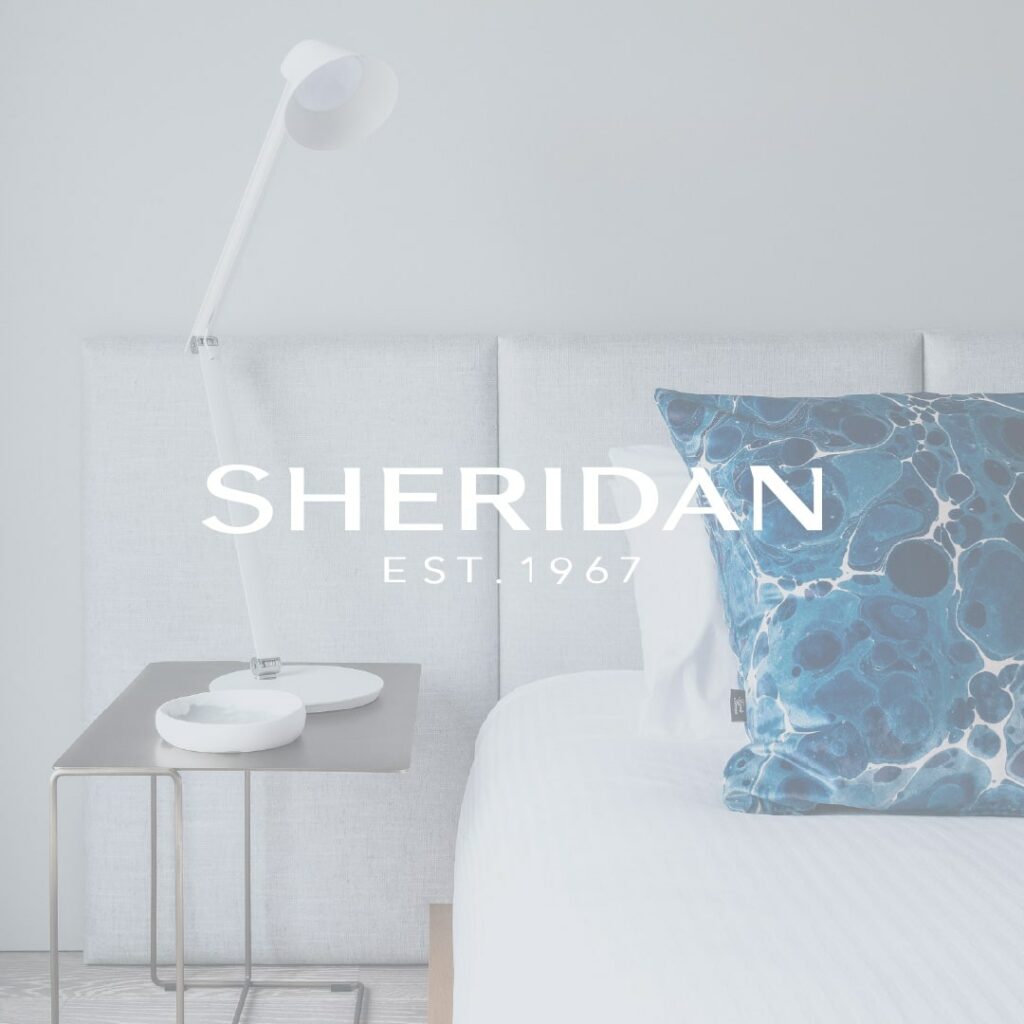 Sheridan is renowned as one of the world's most innovative textile experts and a destination for those who appreciate beautiful design and quality. From pioneering beginnings as Australia's first ever textile printing business, to driving collaboration with Australian artists in the 1980s, Sheridan is a global market leader steeped in artistry, craftsmanship and quality.
Guests at Dovecote accommodations, The Headland and The Range, will indulge themselves in every corner of the property thanks to Sheridan: sleeping on sheets boasting a 1200 thread count; drying off with plush bath towels; lounging by the pool on soft, cotton pool towels; warming themselves by the fire with blankets and throws.    
Dovecote has had a strong focus on sustainability from the time of its conception and partnering with Sheridan only strengthens this priority. Dovecote Manager, Kathryn Durham, says, "Sheridan has been creating luxurious, quality products for Australians for over 50 years. Their products are designed to last, and last beautifully — and that's exactly what they do."
As one of the world's leading barbecue manufacturers with the most comprehensive range of products and services in the industry, today Weber is internationally synonymous with barbecuing innovation, perfect barbecue products and the ultimate barbecue experience. Our promise of quality and innovation lives on in everything we do. It's our heritage, our legacy, and our future. 
Weber, founded on the belief that there is nothing better than enjoying a delicious meal outside with the ones you love, have installed an Outdoor Kitchen at The Headland at Dovecote to ensure guests have everything they need for outdoor cooking.
Dovecote Manager Kathryn Durham, says, 'Cooking outside with friends and family while on holiday is an Australian must and the sleek design and durability of The Weber ODK has added another level of experience for our guests. We're thrilled to partner with such an iconic Australian brand.'